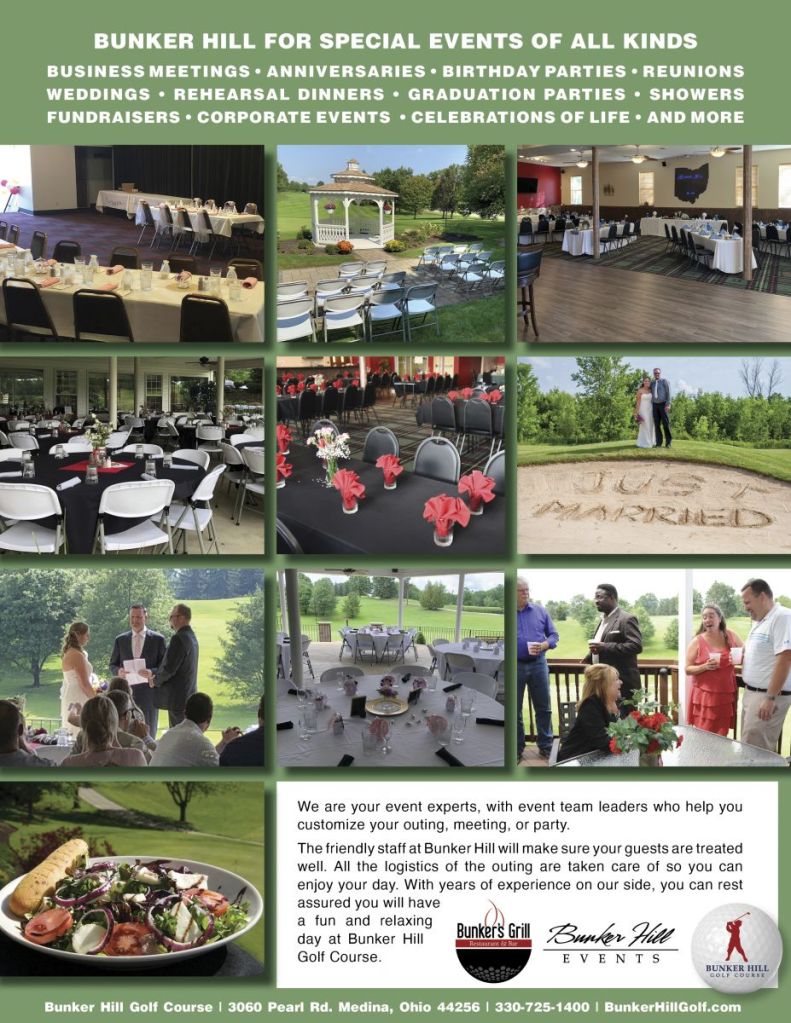 There are a few occasions in our lives that demand we celebrate in style. Let us do the work while you and your guests enjoy a fun and relaxing evening!
The restaurant and dining facilities at Bunker Hill Golf Course offer a fun and relaxing setting for your next event. With a wide variety of catering options available to wow your well-wishers and please the palate.
Kick Back & Relax
The spacious and softly lit restaurant and bar at Bunker Hill is a unique and comfortable setting for dining and celebration. Invite your friends and family to join you at Bunker Hill for good times and great memories.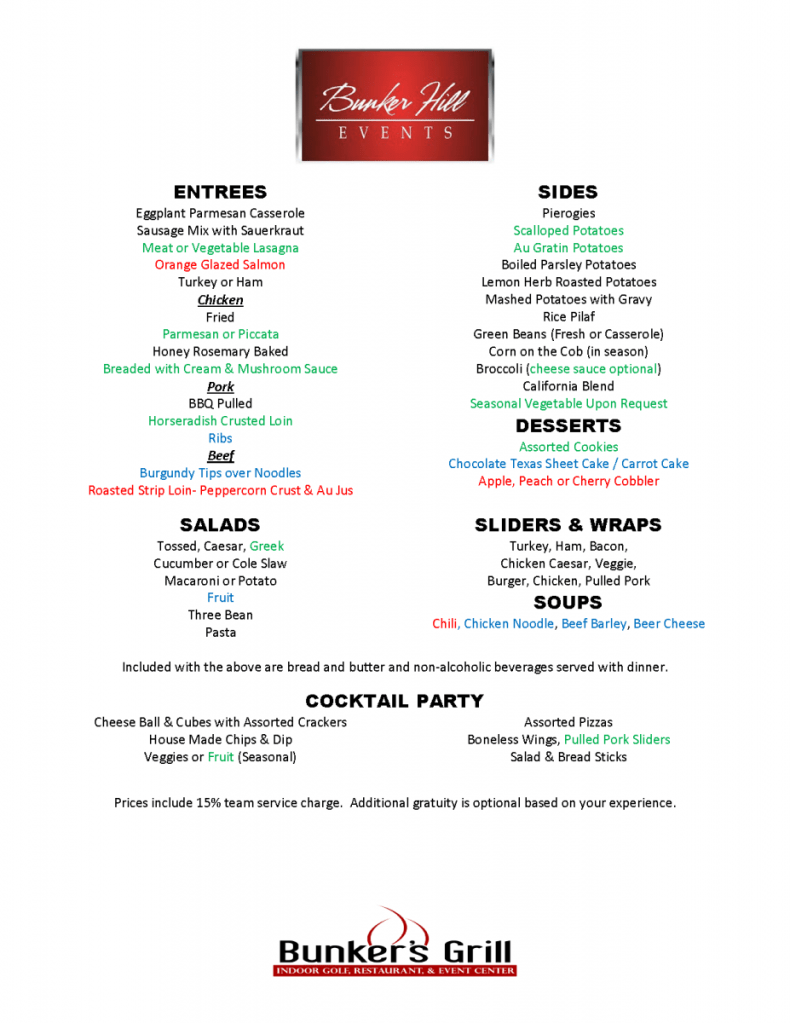 To request info call (330) 725-1400, email chad@bunkerhillgc.com, or fill out the form on this page.
---